Illustrations, Storyboards, Visual Art

Combining art and creative skills, we conceptualize illustrations for products and services catering to client's brief.
See the storyboard below that we created for Anu magic Masala.
Few aspects were utmost essential for alluring the clientele Anuradha Khandelwal caters to.
That being the upper middle class and the elite from Kashmir to Kanyakumari.
So, we tried depicting through the classy attire of two women, seated and having lunch in a well to do kitchen space.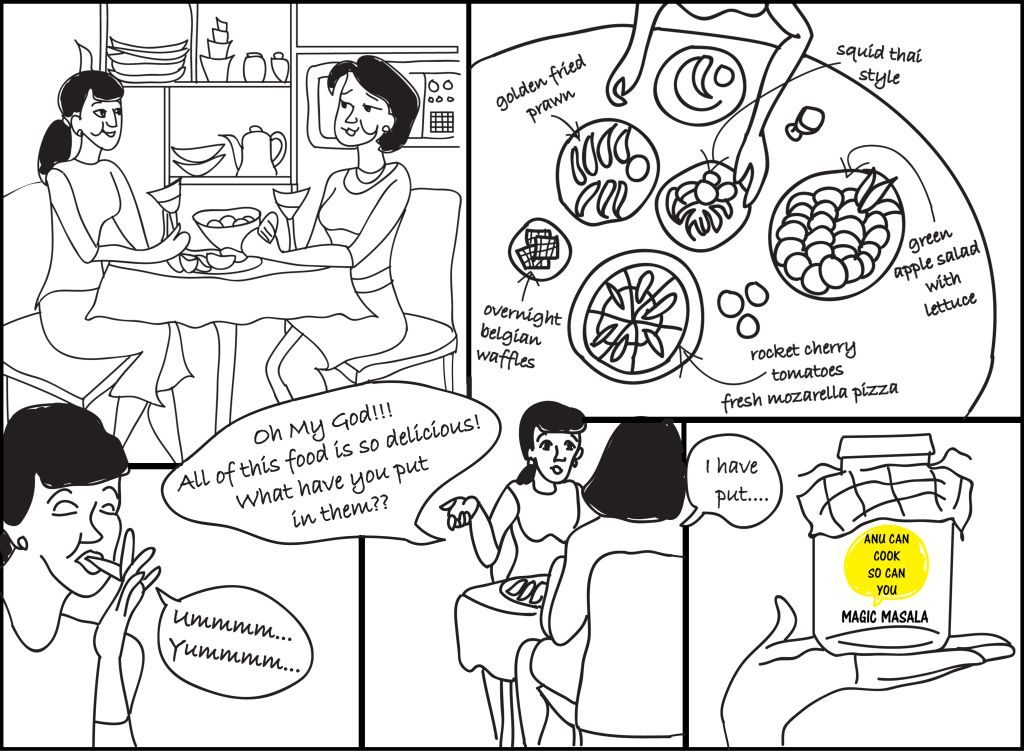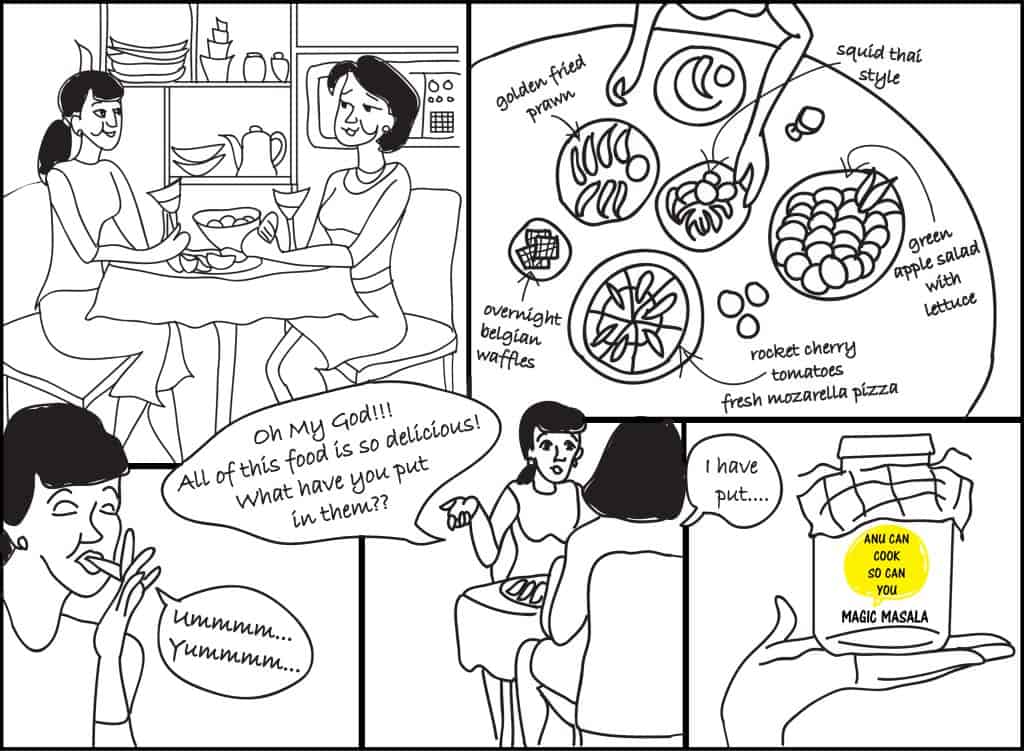 ---
The top view of the table highlighting a range of dishes labelled by their exotic names was the idea of another frame so that the audience could be tempted by the extravagant menu which Anu herself makes using her Magic Masala.
Then we planned the storyboard essentially highlighting the amazement of one of the women who was tasting the food seasoned with Anu's Masala for the very first time.
Notice that the final half of the last frame brings the viewer in confrontation with the trademark Anu's Magic Masala jar with her catchy logo.
---
The storyboard was delivered in horizontal and vertical designs, as well.
Take a look.

---